Our Love Story: T & N
College Sweet hearts and Even Better Friends
Taj and I are so atypical in the most typical way possible. He is my closest and sweetest friend who just happens to also want to hang out with me for life. The idea of having a life partner honestly, is magical and elfin' scary. I boast that I am an introverted extrovert and I love me time, all the time. So although I am happy yet scared but also super naive about what this next chapter will bring, I love this human and I am so excited to go on this epic adventure together. On this day, Taj and I drove to Saint Joseph, MI after spending two days in Chicago. In classic us, we were so late because of me and my lack of planning. Actually, we wanted to have at least a couple hours of free time before we went for this engagement session, but we were barely going to make it on time. This was troublesome because Taj had no 'nice' clothes to wear and I had purchased a beautiful white gown from H&M to pair with a paisley suit Taj would wear. Unfortunately, we had to regroup on the way, me trying to beat my face to the God's in the car and Taj wondering how we were going to pull this off! Thankfully, I came up with a master plan, changed my outfit plans so that we would be even, and the rest was up to Valerie Sigamani and we can all agree, these pictures are MAGIC. Scroll down for more...
It is so like me to be very protective and private about my relationship. I learned in college early on that not everyone, even those closest to you want the best for you. So, in our seven years being together, I can count how many pictures we have posted and how many 'PDA moments' on social media we have had. Also, we are like the reserved fun couple around our friends and try to just be chill. In other words, no one really knows how amazing Taj is to me, and I to him. In fact, we went to Karaoke with my family once and he chose "Whatchu Gon' Do" by Lil Jon and literally my family almost lost their ish. They were like who is this??? lol He is my favorite person (second to my mama) and I feel blessed beyond measure to be with someone who makes me really laugh HARD, and also just be honest with myself about everything. It is a comfortable that truly is safe and I'm so down with it!
5 Things to know about Taj (my fiancé)
1. He is captain funny man/cornball.
2. He is doing a Master's degree in Michigan in a Theological Seminary (I must accept soon that he might become a pastor).
3. He runs super fast like a true Jamaican.
4. He is very, very introverted.
5. Soccer is his first passion in life but he tore his ACL so, yea, its sad.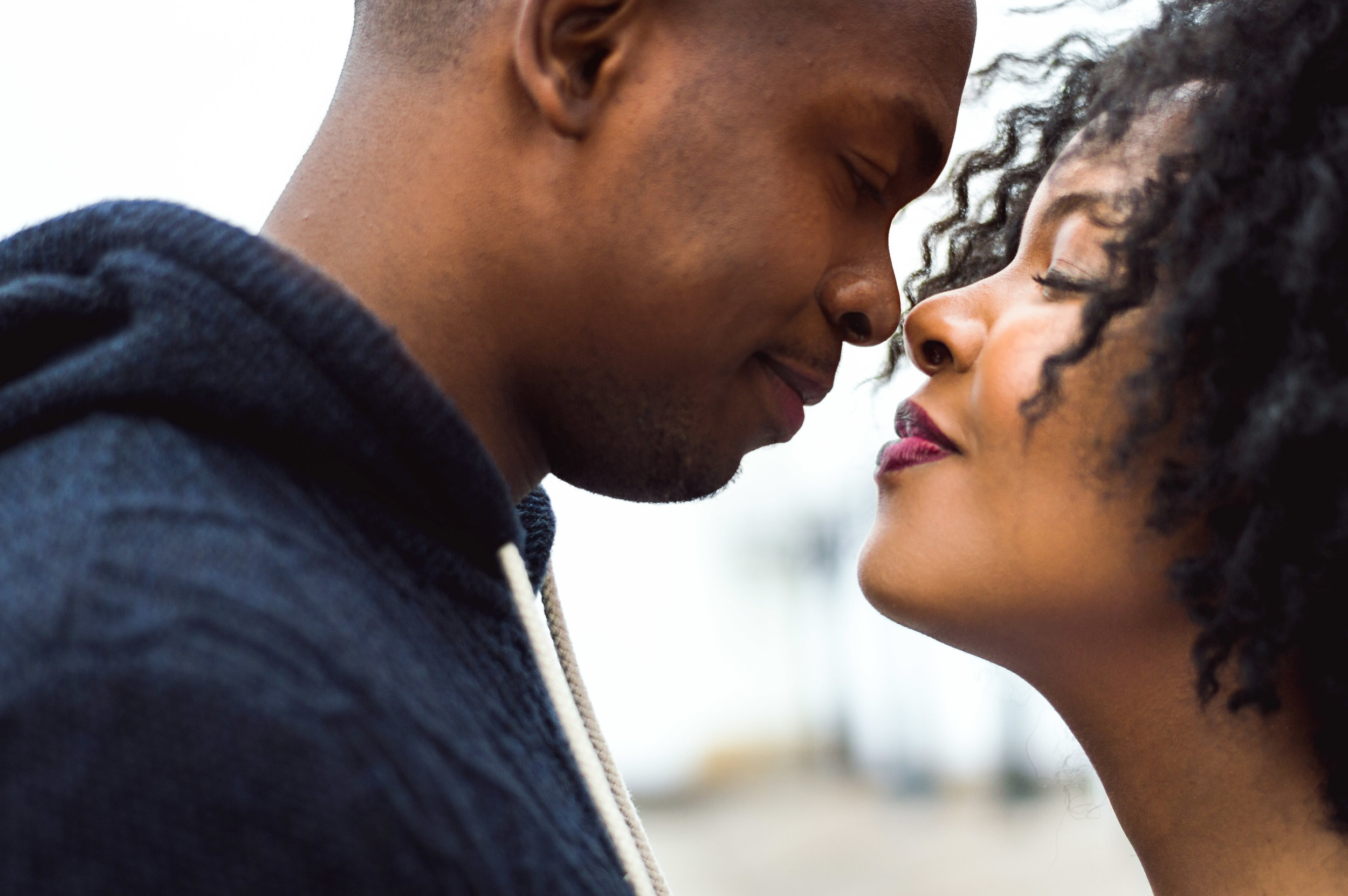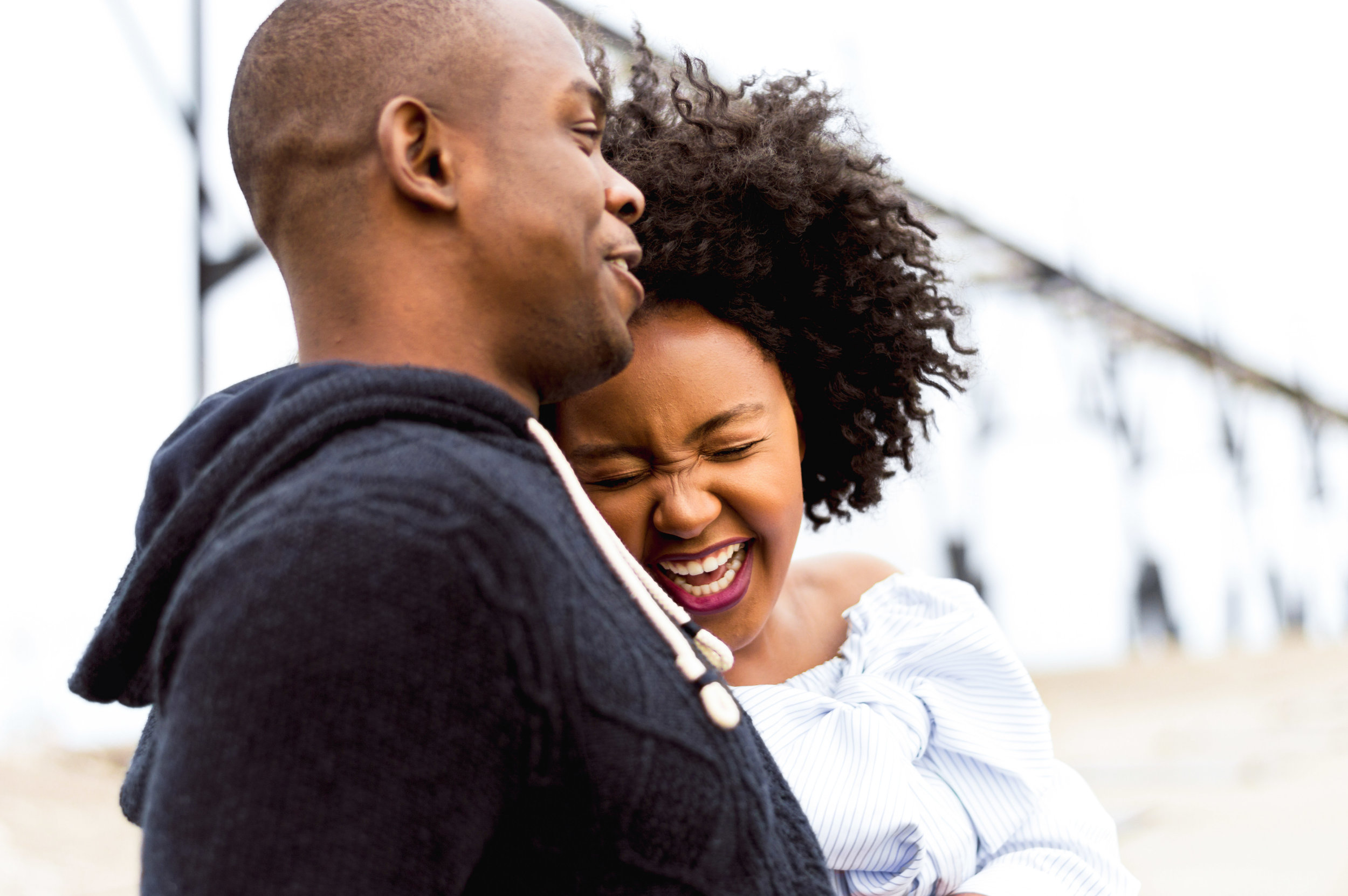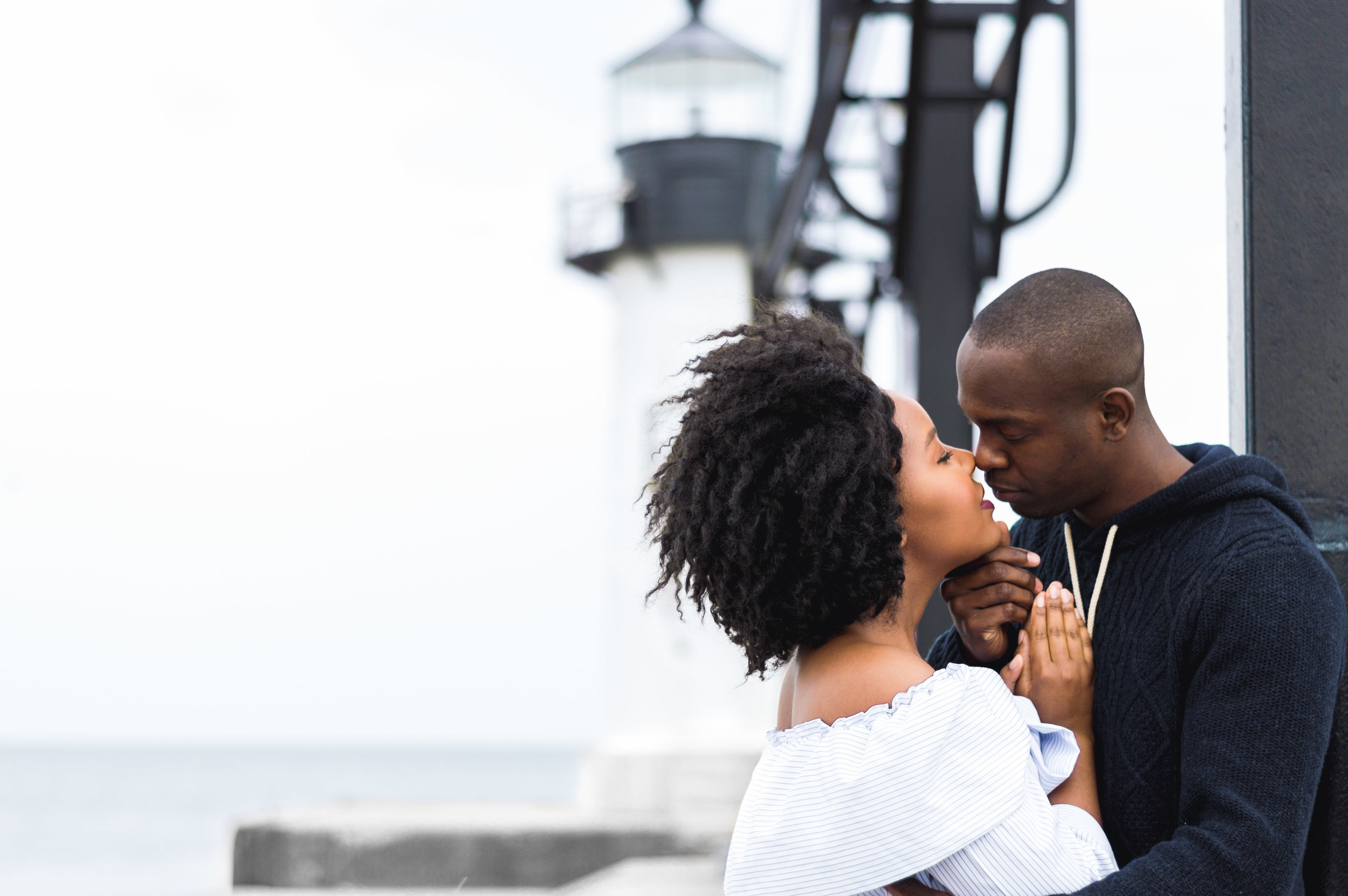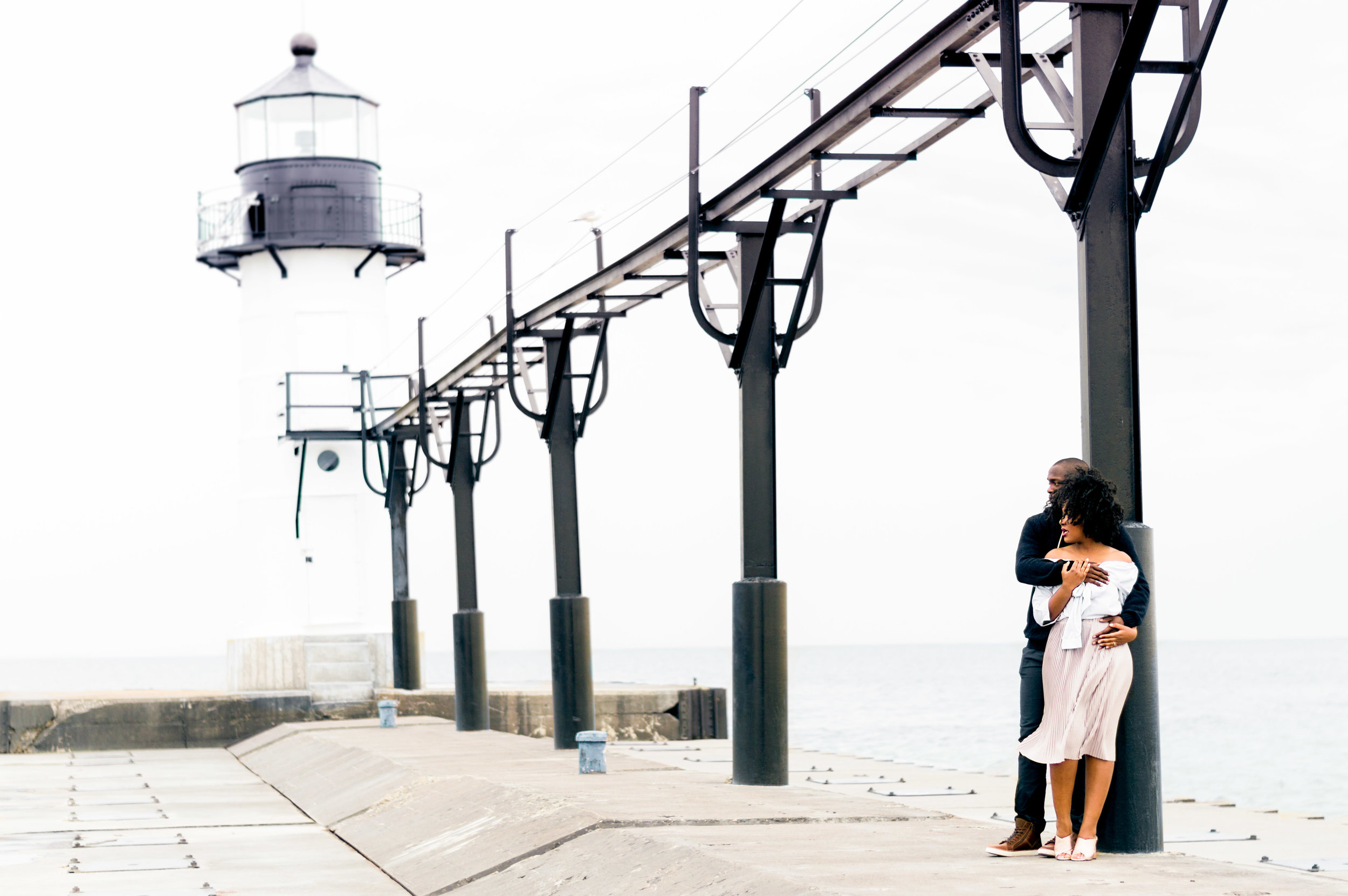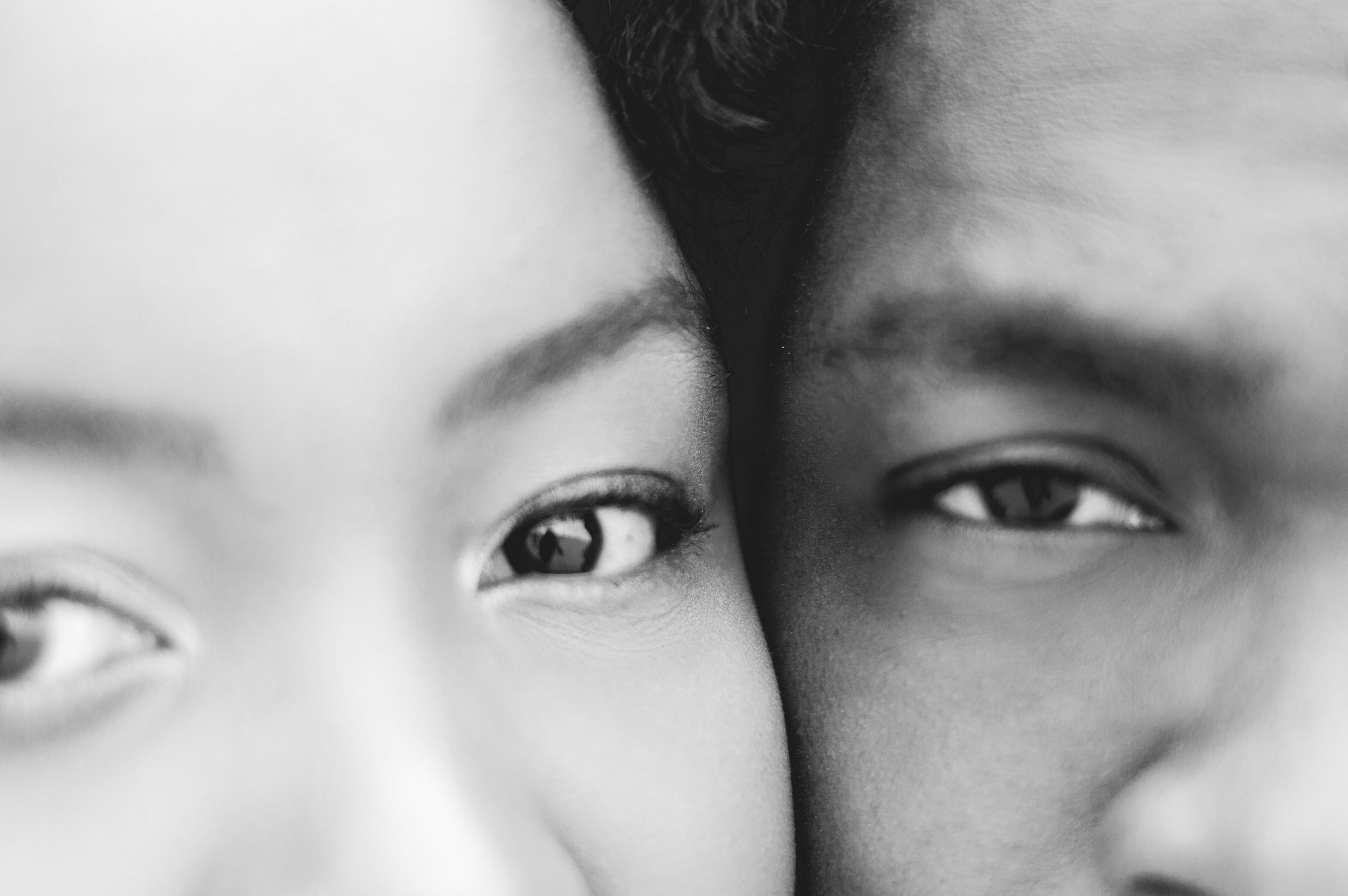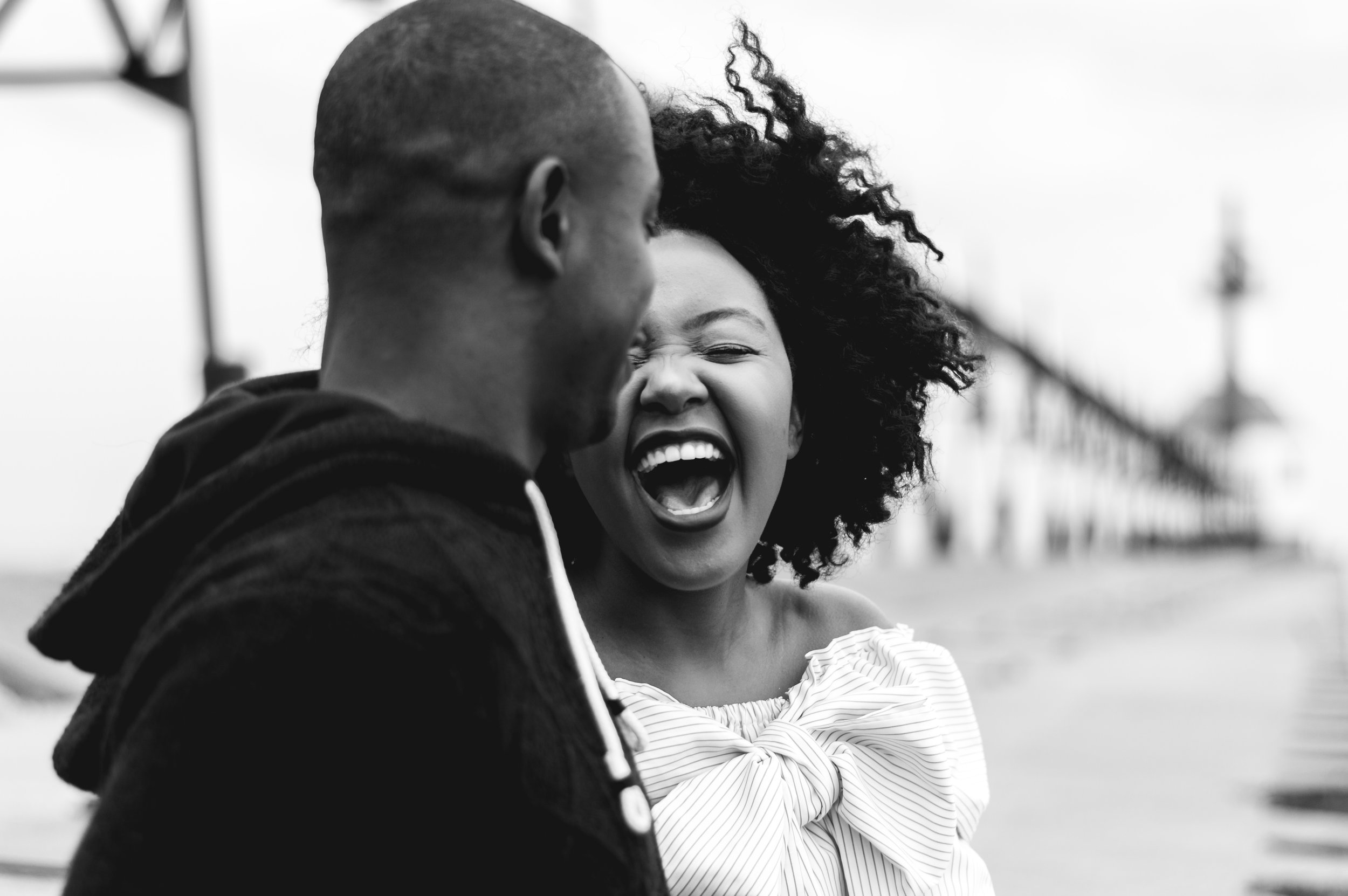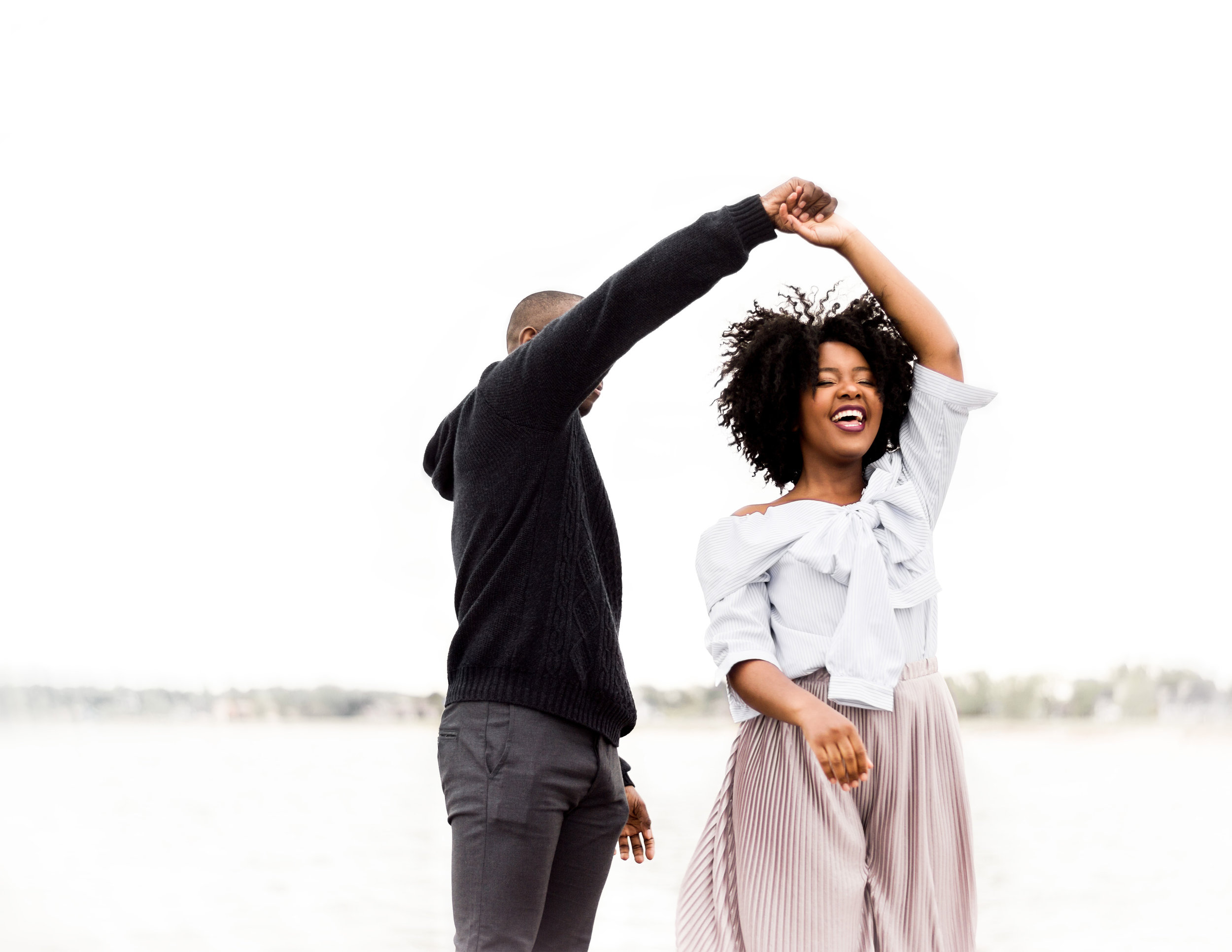 I hope you enjoy these gorgeous pictures as much as we are in love with them. A very special thanks to Valerie and her husband for this incredible engagement shoot. She was so easy to work with and they both made us feel so comfortable and just so much in our element. Taj is very camera shy but he really enjoyed the process and felt so comfortable. Please check out her website www.valeriesigamani.com or via instagram at www.instagram.com/valesfoto. Until next time loves, Big Bisous!